Q: What kind of art do you create?
I consider myself a medium-fluid artist; I'm a painter, photographer, fabricator, designer, etc. Conceptually, my work draws inspiration from flaws I see in societies, my personal experiences as well as my Egyptian heritage.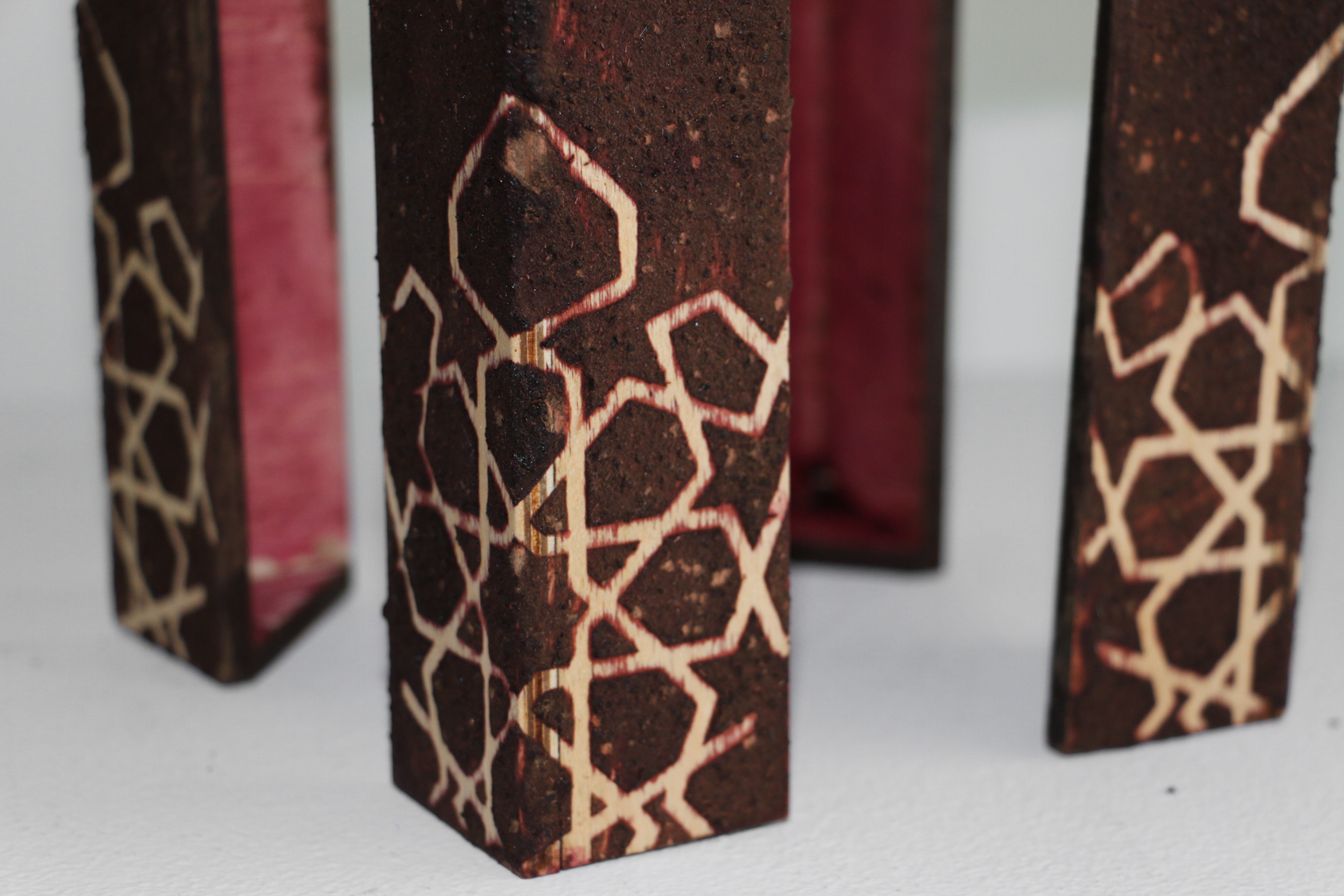 Q: How did you start working with mycelium?
 I was introduced to mycelium in a biodesign design class I took at UCLA with Victoria Vesna. I was immediately drawn to its potential and started working with it.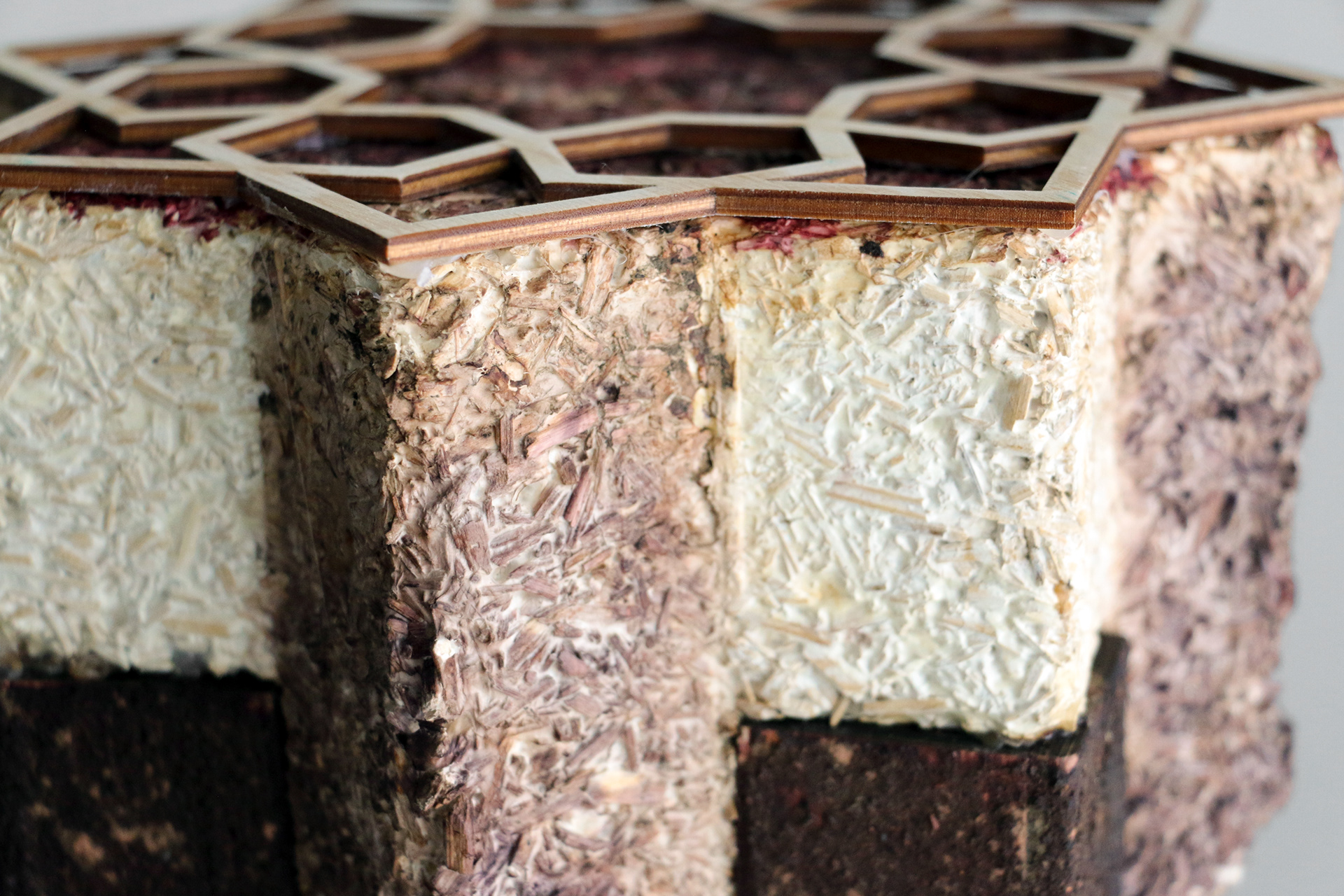 Q: What do you like about working with mycelium?
 As an artist, there's always a sense of guilt about being wasteful and using too much. It felt good to be able to experiment with a material that could just go back into the ground it came from. Mycelium also comes with its own set of technical limitations, which gave me a fun creative challenge.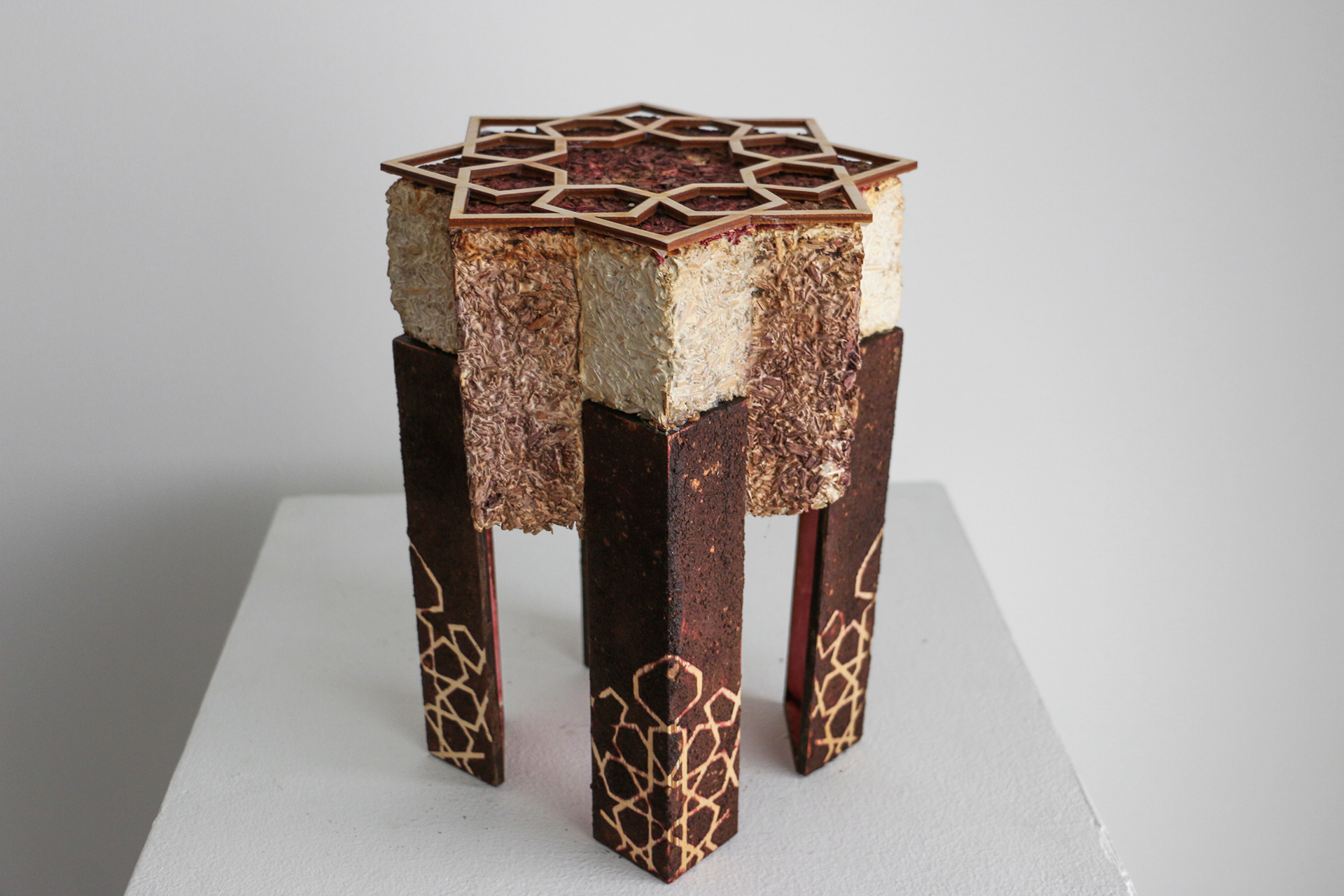 Q: What is your goal as an artist?
 My goal as an artist is to work with new technologies and collaborate with different fields to produce work that hasn't been done before.