Q: What first sparked your interest in the realm of mycology?
A: My childhood combined with impending journey into motherhood is really what triggered fungi to take over my life.
I was blessed to grow up on some of the first Organic and Permaculture farms in Washington State, so I saw from a very early age the magic of growing your own food as well as the impact that a good food system can have on a community. The farmers in my life have always been my idols.
When I became pregnant with my daughter I was completely taken over by the drive to give her that same magic and work to create a healthier planet for her.
That's when I saw Paul Stamets' Ted Talk 6 Ways that Mushroom Can Save the World and became completely obsessed. I read as many books as I could, YouTube, designed farms etc. They offered me a way to be a full-time mother while to adding to my local food system and opportunities to clean up toxins to give her a healthier planet.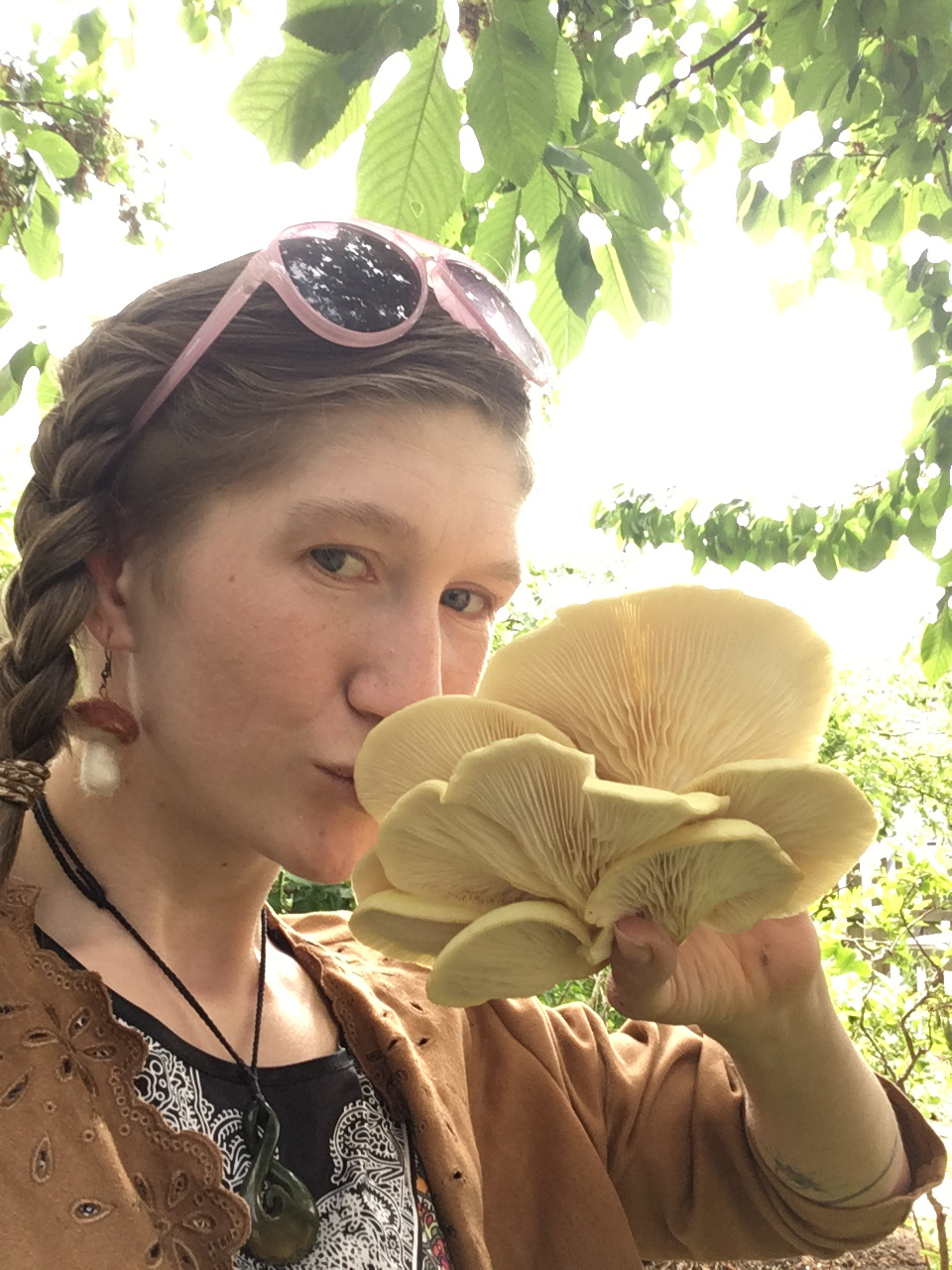 Q: What exactly are you researching/working on?
A: I have been growing primarily oyster varieties over the last couple years in a 6' x 8' greenhouse but I'm gearing up to remodel a 1979 Greyhound into a mobile farm and lab with a micro apartment in the back… Basically I am taking tiny homes to a new level, aka creating a mobile homestead with the intent of traveling around and teaching people how to grow food in micro spaces, integrate fungi into permaculture systems, implement mycoremediation practices, and collect cultures as we travel. (Kickstarter linked here x)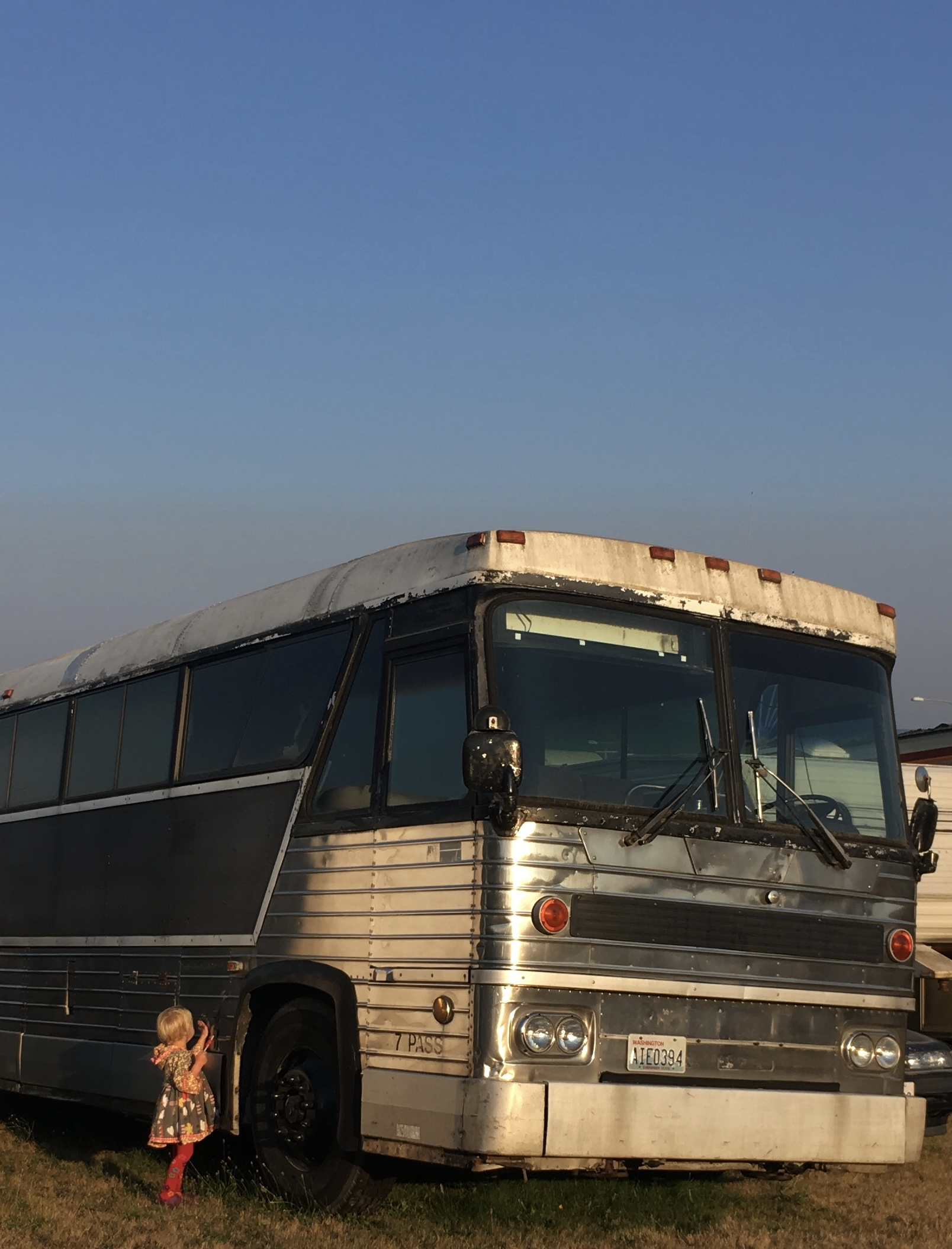 Q: What is the purpose of your research/work?
A: Honestly, at the root the purpose is to feed and house me and my child, while trying to inspire people to reconnect to each other and our planet. I want to leave this planet better than the direction I see it heading for my daughter and her children. Sustainability is no longer good enough, it's time to focus on regeneration and mycelium have many different paths to lead us there. This is just a baby step towards much larger projects, and if can inspire others to create similar impacts then it can have a wonderful ripple effect.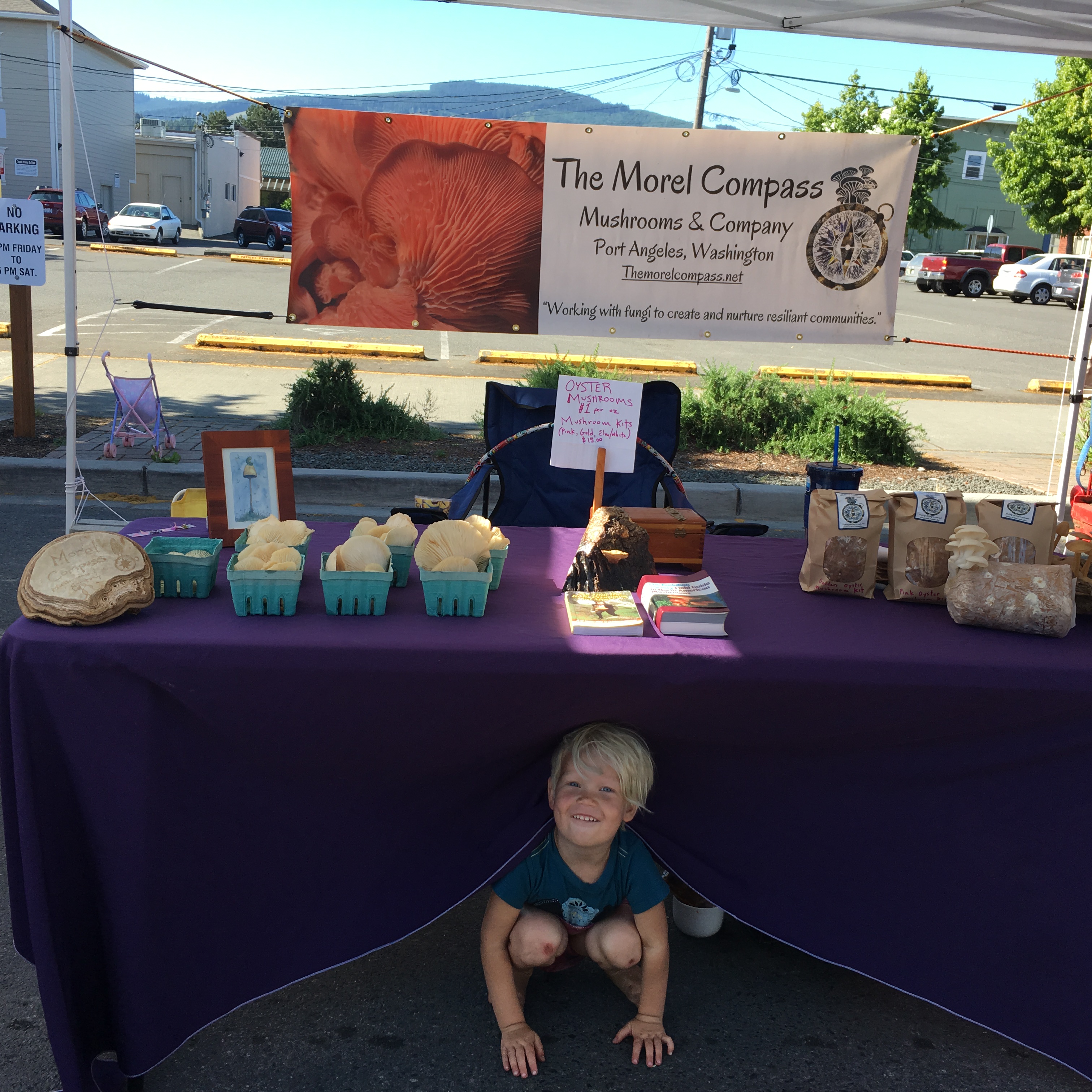 Q: What do you like most about working with mushrooms/mycelium?
A: That is a very hard question there are so many things… but I think what stands out the most is the community of marvelous humans that I have met or witnessed, who are all doing extraordinary things to make this world better via their connection to fungi. It's like we all got entangled in this incredible web and we have no choice but to work with mycelium to better this world and the array of paths people have taken to do this are more outstanding you could ever imagine. A close second is being able to harvest food that I nurtured and enjoy it in a delicious meal.