What if all consumer goods manufacturers were responsible for the environmental cost of the packaging their products are shipped in?  This question of "Extended Producer Responsibility"—shifting responsibility and costs from local governments and customers back to producers—is being considered in states coast-to-coast.  It was a focus of discussion at the CalRecycle Packaging Reform Workshop in mid-March, and similar Rhode Island and Connecticut initiatives were examined in a March 14th Resource Recycling article.  If this "EPR" approach is adopted, it will mean big changes for most consumer goods producers, and for companies like Ecovative that manufacture sustainable packaging.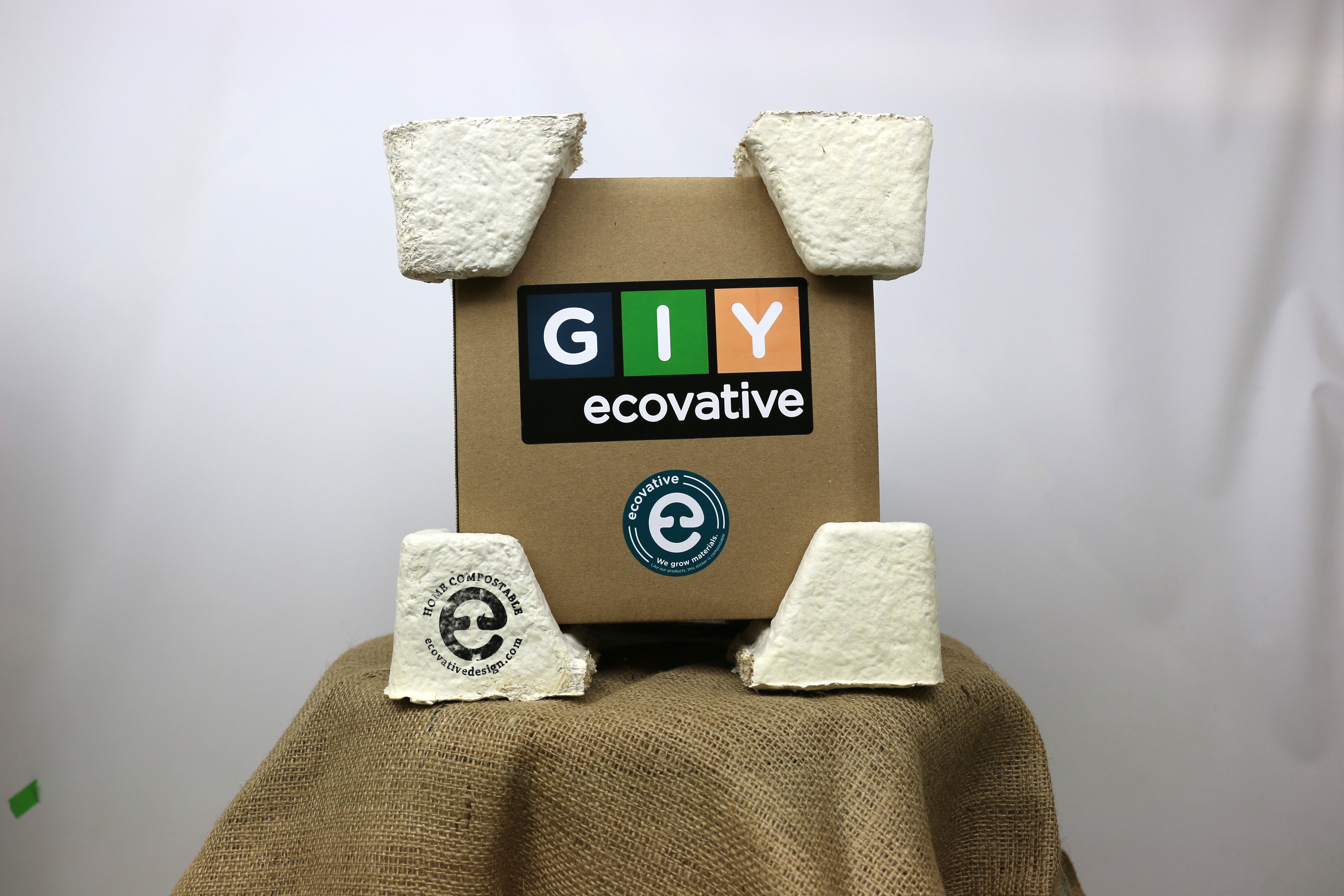 Ecovative has been the pioneer and world leader in manufacturing biodegradable, compostable  Mushroom® Packaging.  Other companies make recyclable packaging or shipping materials from starch.  We all are working to provide products that protect goods, but then can be recycled or disposed of harmlessly at the end of its useful life.
Ecovative's production model has been to work with individual companies to shape a packaging product to the company's specific needs.   However, to meet the accelerated demand that could be created by these important EPR changes, we are experimenting with more general-purpose sustainable packaging options.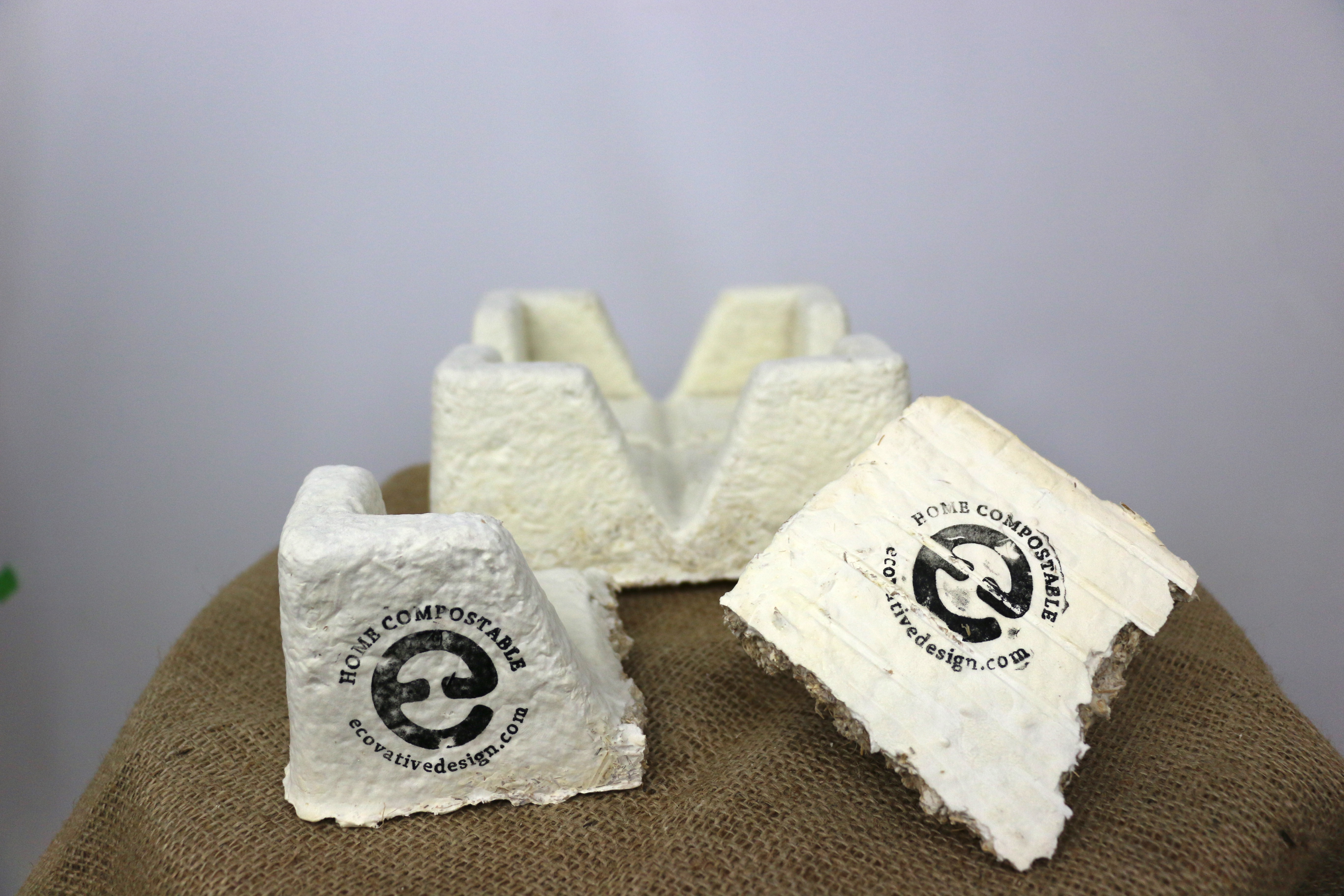 We have created these new Breakaway Corners, designed for small and mid-sized producers at scale, but also for the independent artist and craftsman who need an affordable low-volume sustainable packaging solution.  These sets of 4 connected corners meet performance and sustainability credentials, are competitive in price, and can be adopted by shippers whose product does not require custom designs.
We have been using the four-corner cushioning to ship our Stack Tables.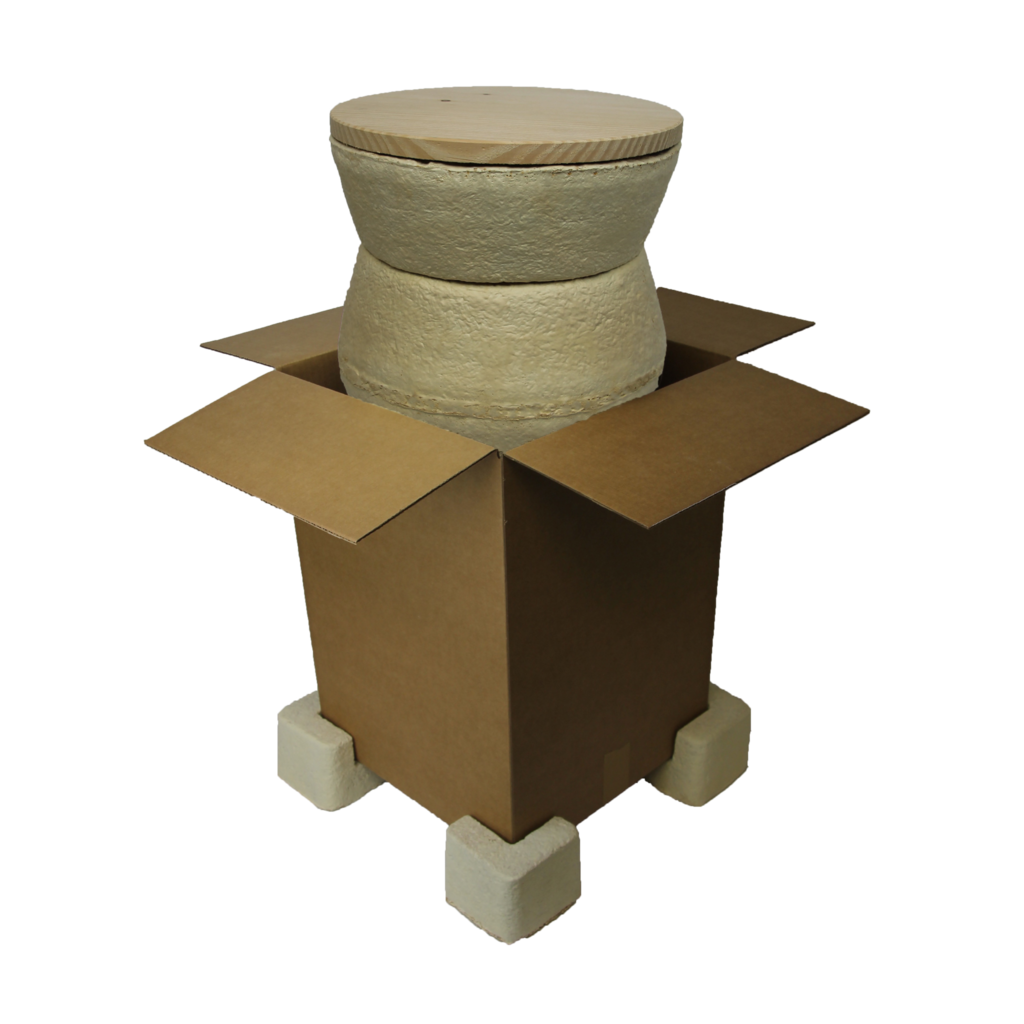 Ecovative has newly joined the Etsy community, offering our new Breakaway Corners for our maker friends who are looking for an economical, Earth-friendly option to protect their goods in shipping. We're always seeking motivated distributors and retailers who want to satisfy their customers' demand for high-performing sustainable packaging options. Our breakaway corners look and perform like the breakaway EPS corners customers are used to, and without the added challenges around responsible disposal.

As with all of our Mushroom® Packaging products, once the end user is done with our Breakaway Corners the sustainable packaging can just be broken up and incorporated into the garden, yard, or compost. Protective Packaging that delivers your product safely—without that dreaded squeaking, the static bits clinging everywhere, and that is actually HELPING our Earth. How's that for a new customer experience?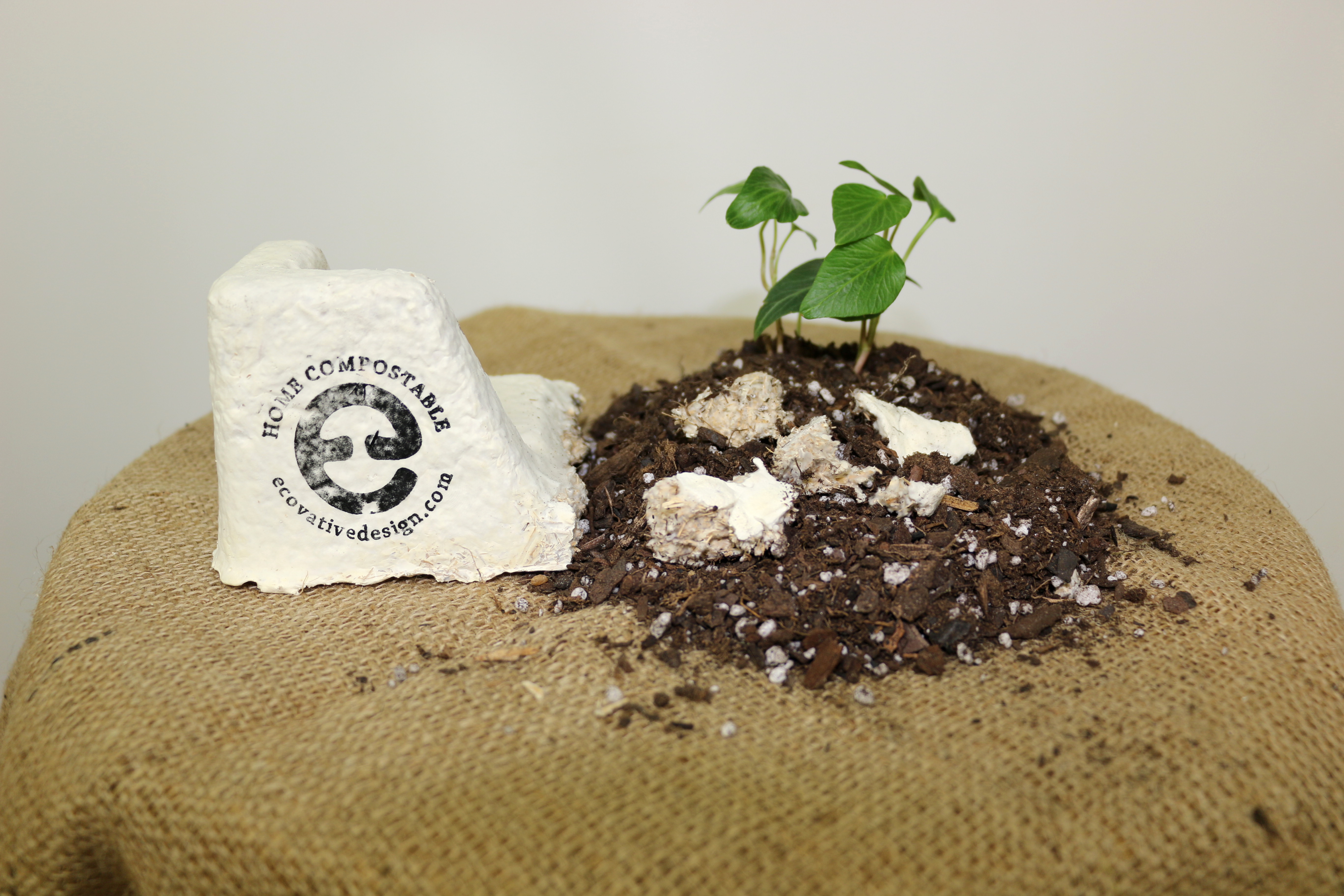 -Katie Churchill