Touring around Washington, D.C. during the December holidays with my husband, it was fascinating to see all of the work going on setting up for the Presidential inauguration. From the White House, all the way down the Mall and Pennsylvania Avenue, up to Capitol Hill, preparations were underway. Millions of people from around the country and the world would soon turn their focus to the U.S. Capitol to once again witness the peaceful transfer of power. Lucky timing, we got to see them getting ready.
Flash forward into the new year: on a quest to develop innovative and fun ways for STEM/STEAM students to explore Ecovative's GIY kits, I went in search of inspiration at our local confectionary supply store. That is where I found a form in the shape of the U.S. Capitol Dome—and I knew this had to be my next GIY project.
Growing a replica of the iconic U.S. Capitol Dome using our GIY materials was going to be a bit tricky, because the form—designed to make candy—was actually two separate halfs. The challenge was to figure out how to grow those two disconnected parts together.
I mixed up a bag of the GIY dehydrated Mushroom® Materials—followed the instructions to add water and flour to the bag—and let that grow for four days. When it was ready to get in shape, I broke up the materials and filled the 2 half-forms—made sure to press it in tight and smooth out each side. I then decided to try to gently combine the two sides together, integrating the different materials—get the individual parts all working together—held tight with a rubber band. Then I adjourned my session (I'm told that's how they talk in the Congress), and waited four more days.
And here it is, just in time for the inauguration, a fully grown with Ecovative's Mushroom® Materials replica of the awesome and iconic U.S. Capitol Dome….. The backdrop to history.
How symbolic: growing together, greening our Capitol… It works!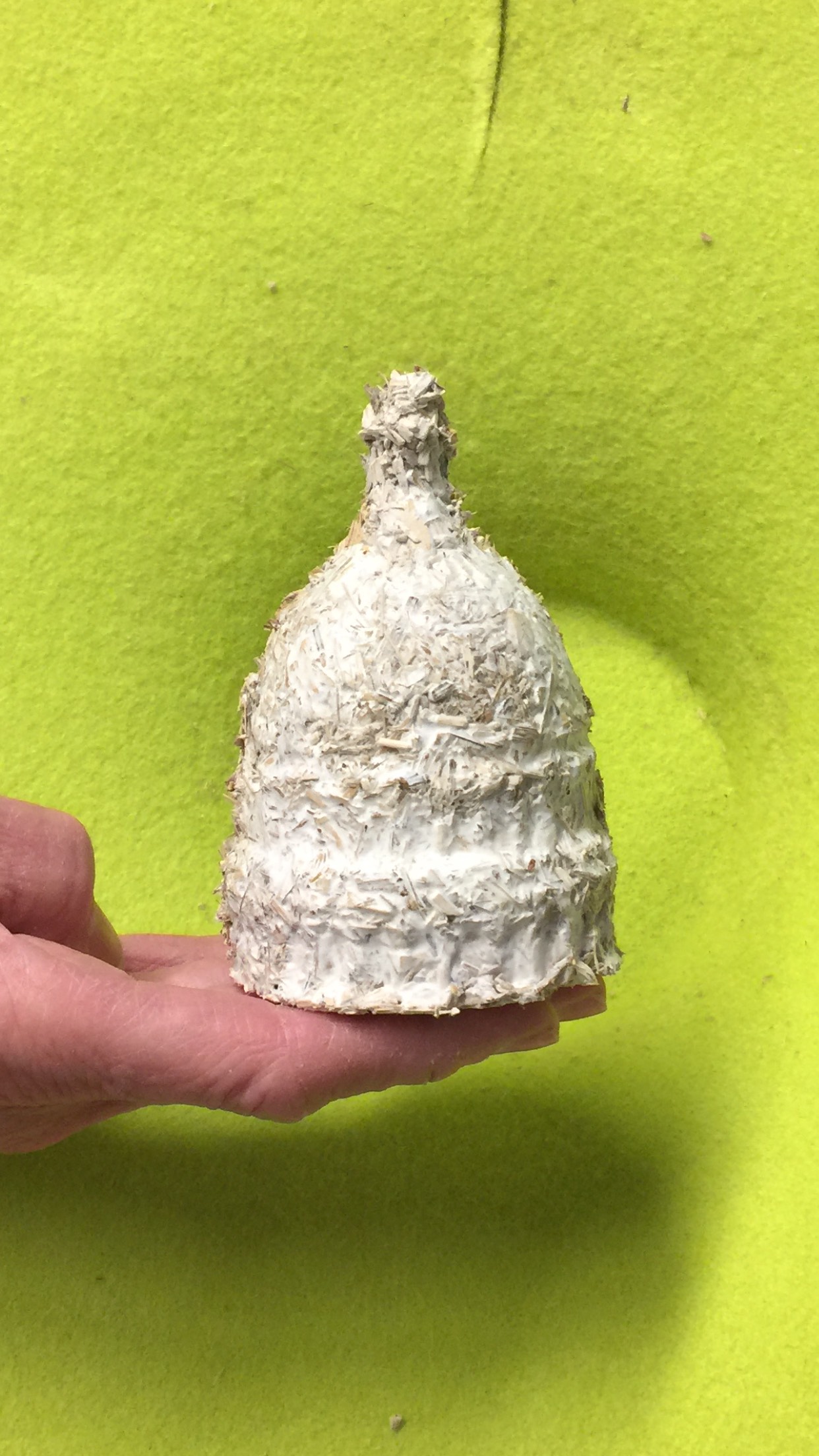 — Katie Churchill