Q: What kind of art do you create?
A: Currently I design custom molded shapes out of Ecovative's MycoFoam™, ranging from packaging to furniture design. Aside from sustainable, my designs are practical and aim to be user friendly, optimal for manufacturing, and cost effective. More directly in the art realm, I also am an illustrator of whimsical children's books and use good old pen & paper (and markers too) to bring the books to life.

Q: How did you start working with mycelium?
A: I recently started at Ecovative as their product designer, so it is a new material for me. In the past several months, I've learned a lot about the challenges and benefits of working with living material.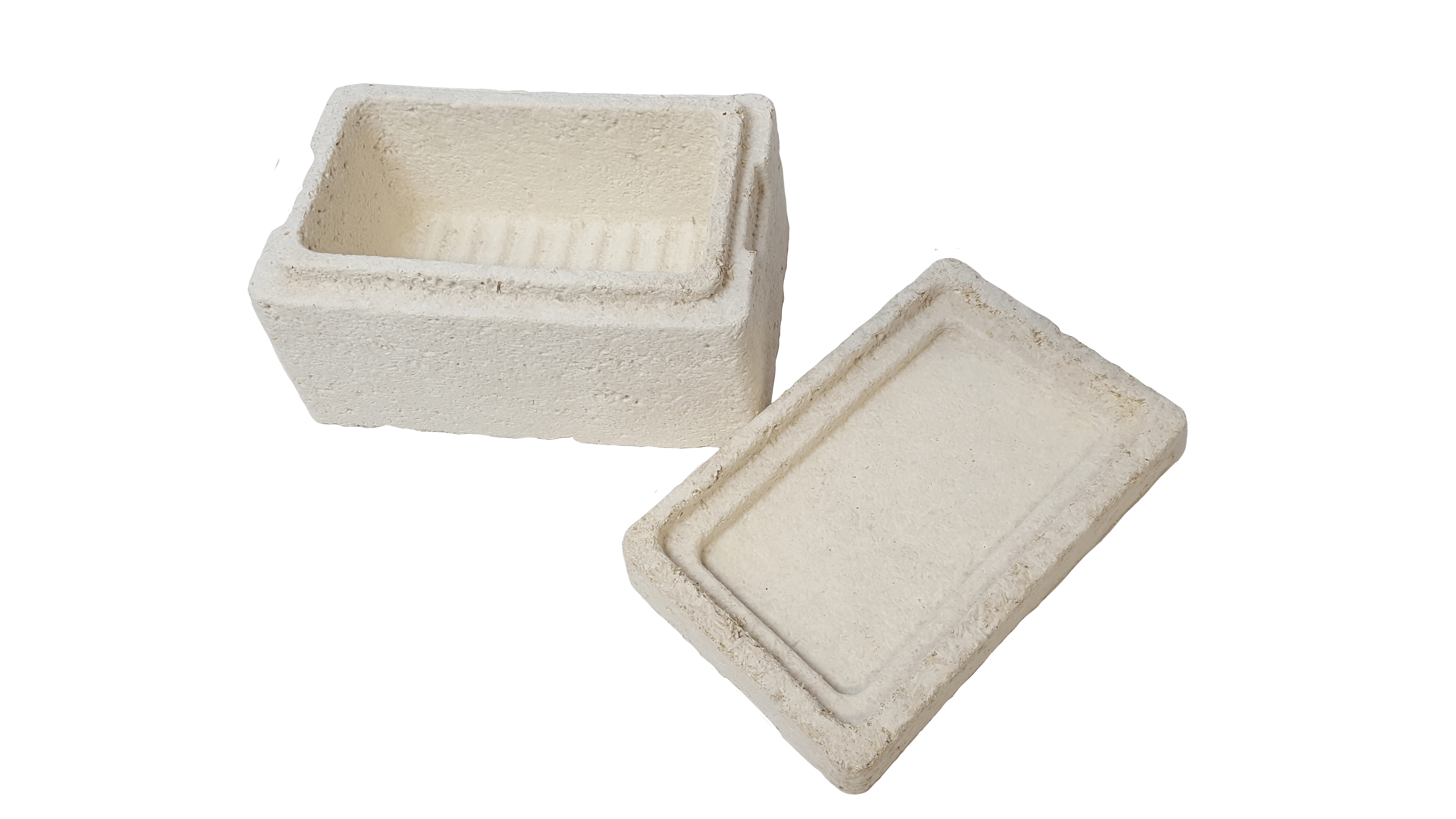 Q: What do you like about working with mycelium?
A: I love the unpredictability and "happy mistakes" that can be created as a result of a slight change in environmental factors. From unwanted mold growth due to contamination to beautiful unexpected color variations, the living factor cannot be disregarded and I'm learning how to leverage that in my designs. I also feel satisfied when I get to throw my old prototypes in the compost!
Q: What is your goal as an artist?
A: My goal is to provide examples of alternative lifestyle choices through my art. Before working at Ecovative some of my past projects included a minimalist storage ladder without glue, a children's book for adults encouraging people to reach beyond their materialist comfort zone and within themselves, and a personal commitment to living a near zero waste lifestyle. I hope to see more incorporation of MycoMaterials into our everyday lives to reduce the reliance on plastics and restore some balance to our current unsustainable model. I encourage other artists, designers, engineers, and architects of all types to explore how mycelium can improve their lives.