Tom arrived at Ecovative and unpacked in the quiet conference room, keeping the protective coverings on his work—shielding them from view.  What Tom revealed amazed us all—several unique and beautifully crafted pieces of furniture—made using our Grow It Yourself material.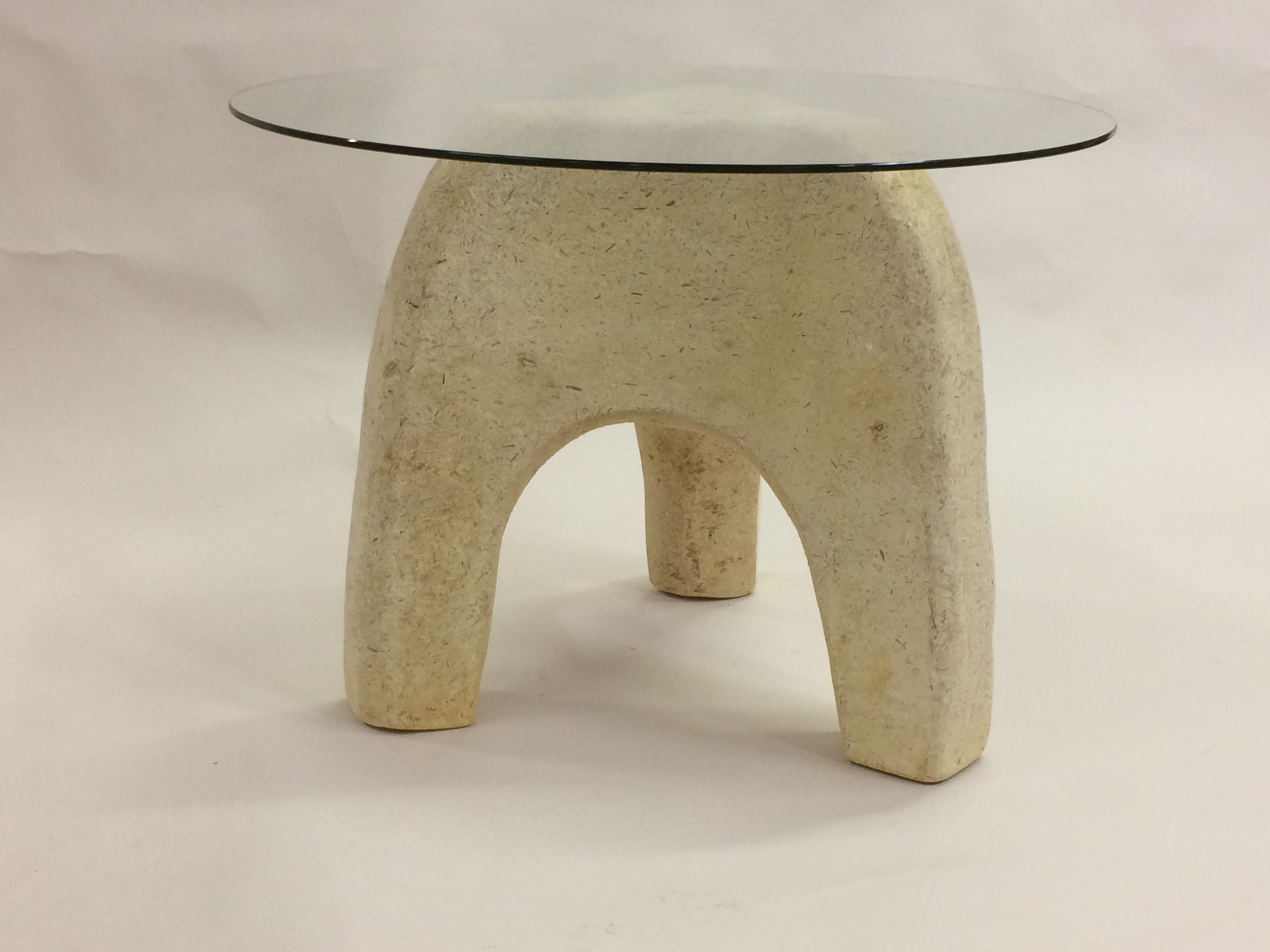 Tom's Signature three legged coffee table with glass top.  Dimensions: 21" Tall, 21" Wide, 27" Glass Top.  Photo Courtesy: Tom Sippel, S&S Studio.
Working behind the scenes, Tom started crafting with GIY materials that he had been quietly purchasing from the Ecovative web store to experiment with as a compliment to his practice making custom wooden furniture and cabinets.   Working in his Northampton Massachusetts workshop located in a historic mill,  his work with Mushroom® Materials follows the elegant form of his signature wooden projects.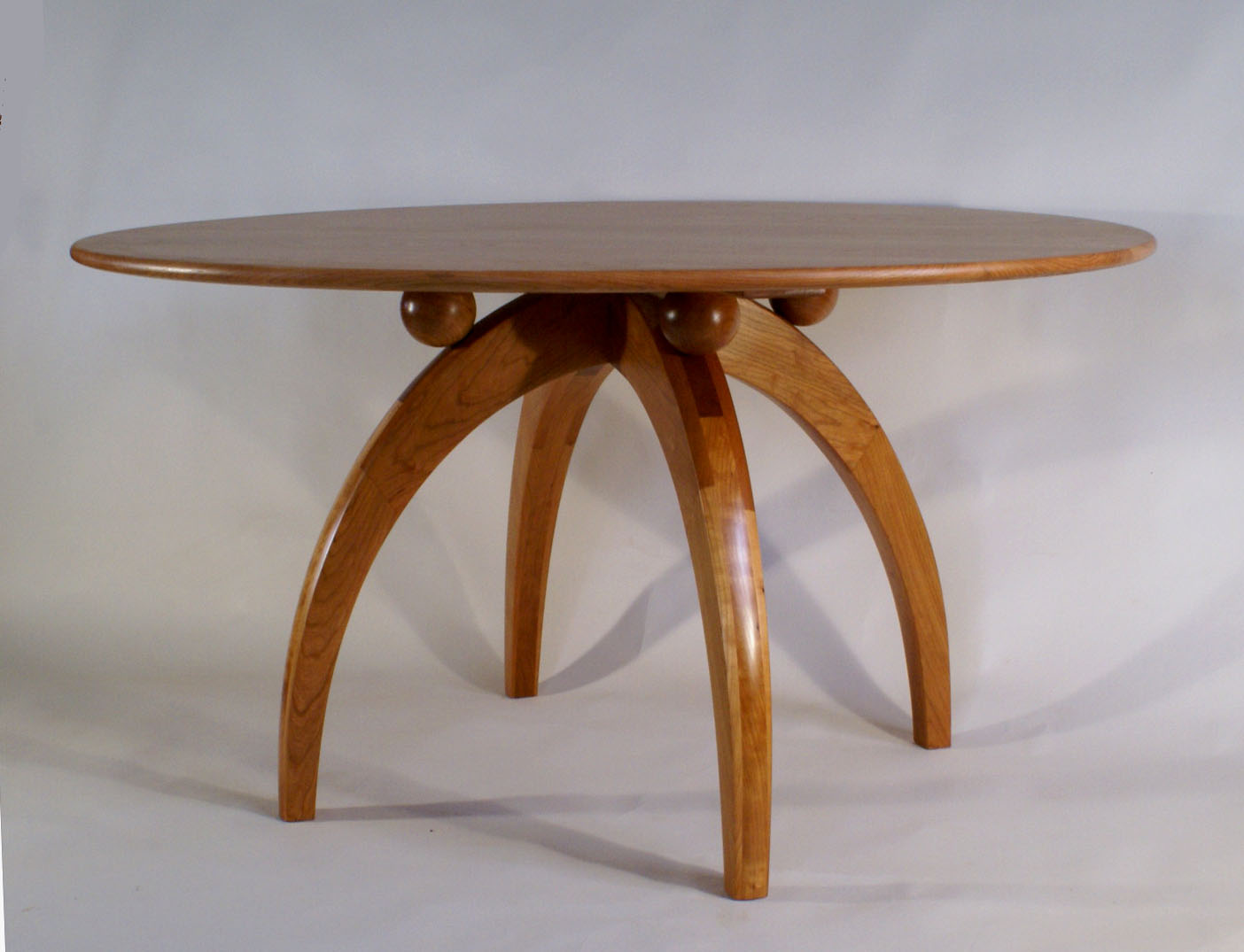 One of Sippel's beautiful non-mushroom pieces. Photo Courtesy:  Tom Sippel, S&S Studio.  
Tom is one of a growing group of innovators to go above and beyond with GIY to form the Mushroom® Materials into a work of art and unique sellable product.  He has moved past the standard procedures and experiments with ways to enhance the materials, including mixing in new substrates such as sawdust and woodchips, and blending the material as a composite with wood to add rigidity, while allowing artistic form.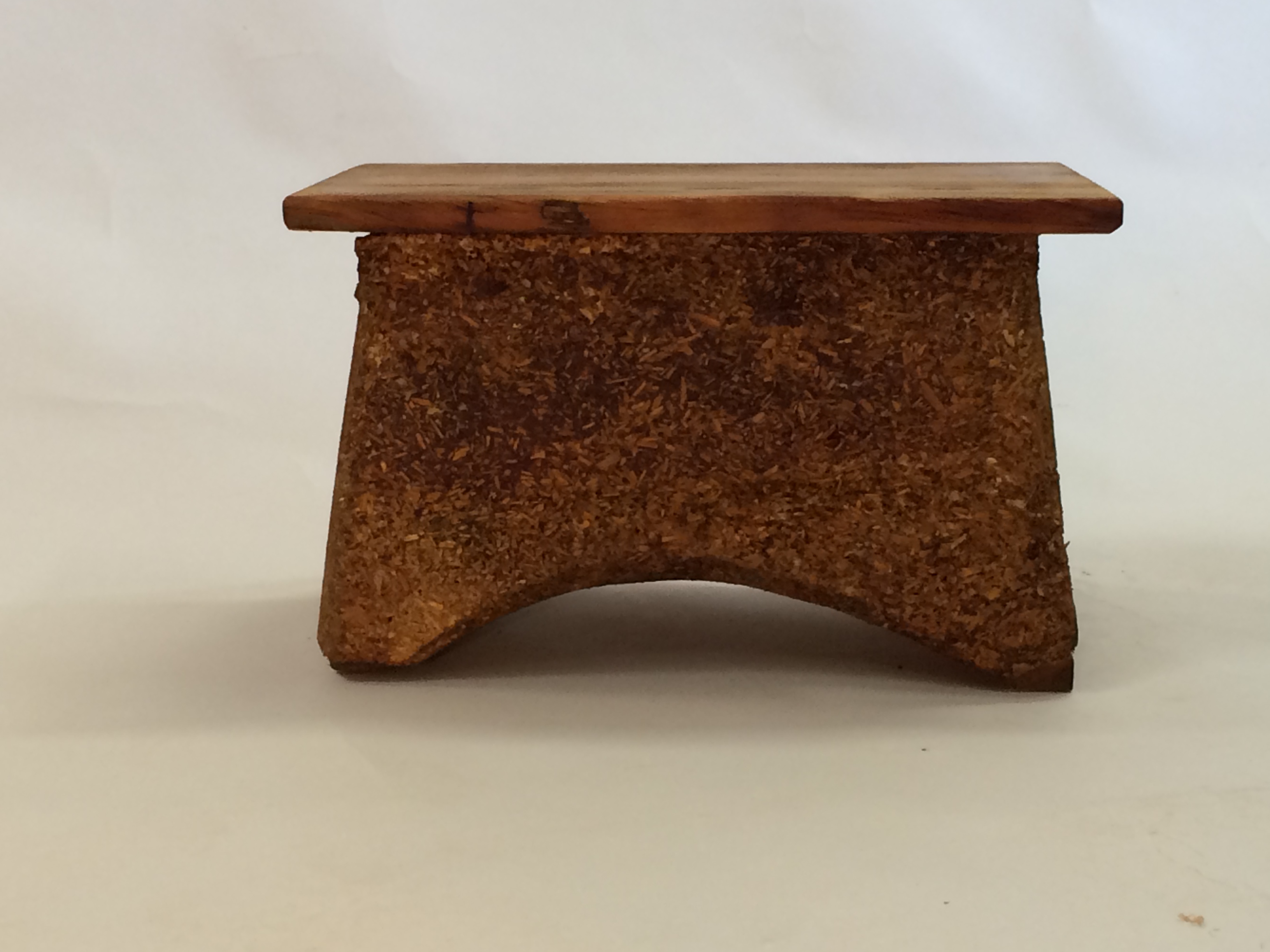 Tom's Mushroom low step stool with reclaimed pine top.  Dimensions:  10" x 14" x 12" H.  Photo Courtesy:  Tom Sippel, S&S Studio.
"S&S was founded with a core principle of using sustainable materials and practices" says Sippel. His Mushroom furniture, along with his wood products are produced using environmental and home healthy finishes, with both the wood and Mushroom® Material sourced locally.  Just as Ecovative uses local agricultural waste streams as the main constituents of our materials, Tom recycles the sawdust from his own woodworking parts by mixing them into the GIY materials to generate his own unique material.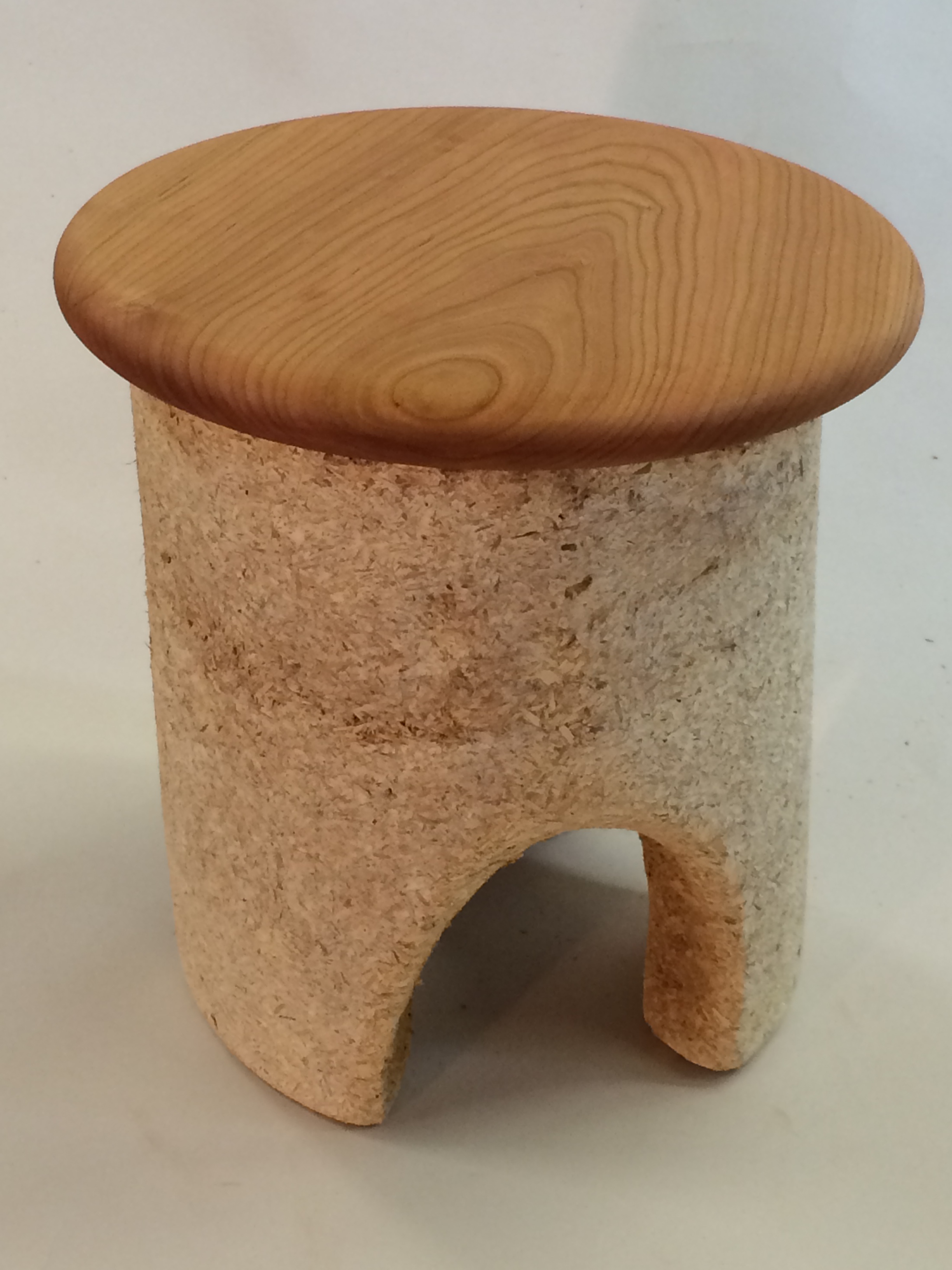 Tom's Mushroom low stool / side table with cherry top.  Dimensions:  12" x 14" H.  Photo Courtesy:  Tom Sippel, S&S Studio.
Tom shared shared his work and findings with us and we gave him some ideas on how he can grow, blend, and treat the material for future projects.  He left with some fresh bags of material and we were all excited at the prospect of seeing his next work.  Now, we are excited to see more folks like Tom Sippel work with GIY Materials.
Tom's Mushroom perforated column.  Dimensions:  12" x 24" H.  Photo Courtesy:  Tom Sippel, S&S Studio.

-Kyle Bucklin