With the first day of Spring, I happened upon some interesting facts in the Farmer's Almanac about the vernal equinox. Did you know:
"The vernal equinox signals the beginning of nature's renewal in the Northern Hemisphere. Worms begin to emerge from the earth. Even the March Moon is called "The Full Worm Moon" for this reason. Notice the arc of the Sun across the sky as it shifts toward the north. Birds are migrating northward, along with the path of the Sun. Speaking of birds, did you know that the increasing sunlight triggers bird song?"
That certainly is the case in upstate New York, where Ecovative is located. Despite the recent "epic" blizzard, the return of robins and other birds offers one of the early, hopeful signs that Winter is ending and Spring is on its way. Thinking about how those returning birds would be in search of a new home for the season and remembering a cartoon a colleague had shared asking "why do we cut down bird houses to build bird houses?" it prompted me to experiment with ways to grow more sustainable homes for the returning chickadees, cardinals, robins and others.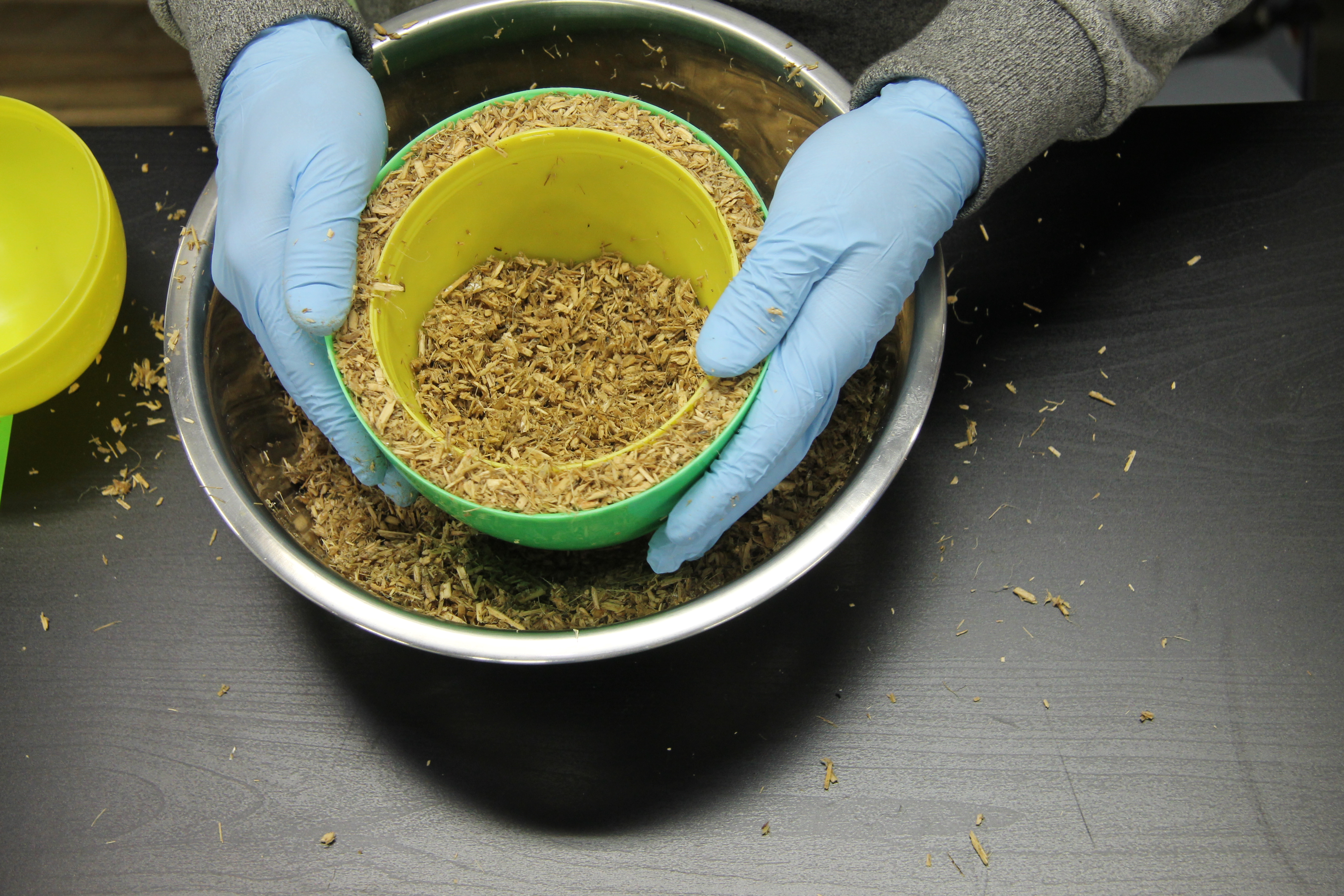 In the Easter holiday section of a local store I found a variety of sizes of those plastic eggs designed to be filled with candy and other goodies. I repurposed a few of those; nesting a smaller egg shape into a larger one, filling the gap between the two with our GIY mushroom materials. The mycelium then went to work, binding the agricultural salvage together.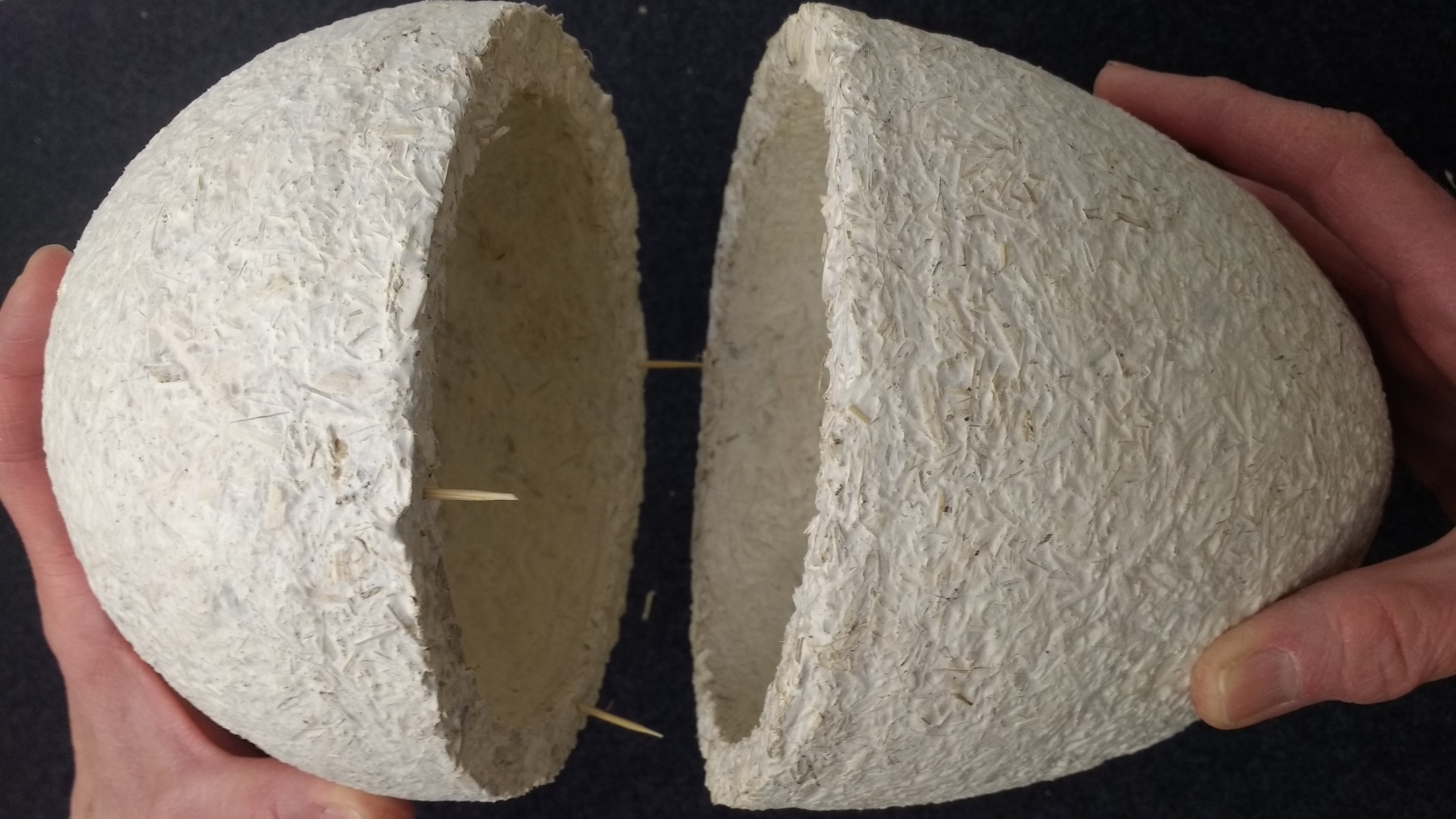 On the first try I grew the birdhouse in two parts and held it together with toothpicks and gauze wrap. I then realized that—after about the third day—I could reposition the two half's to grow and bind together.
After the bird house was fully grown, I did a little research on the nesting of birds, and carved out an opening that would be inviting for wrens and chickadees, two birds that are in abundance in our region.
And now, on this first day of spring, with mountains of snow still remaining from last week's blizzard in the northeast, but with the sun shining and temperatures rising into the high 40's, I am setting out the bird house, welcoming back our feathered friends to their new, sustainable tiny house, right next to our Ecovative's tiny house. Enjoy!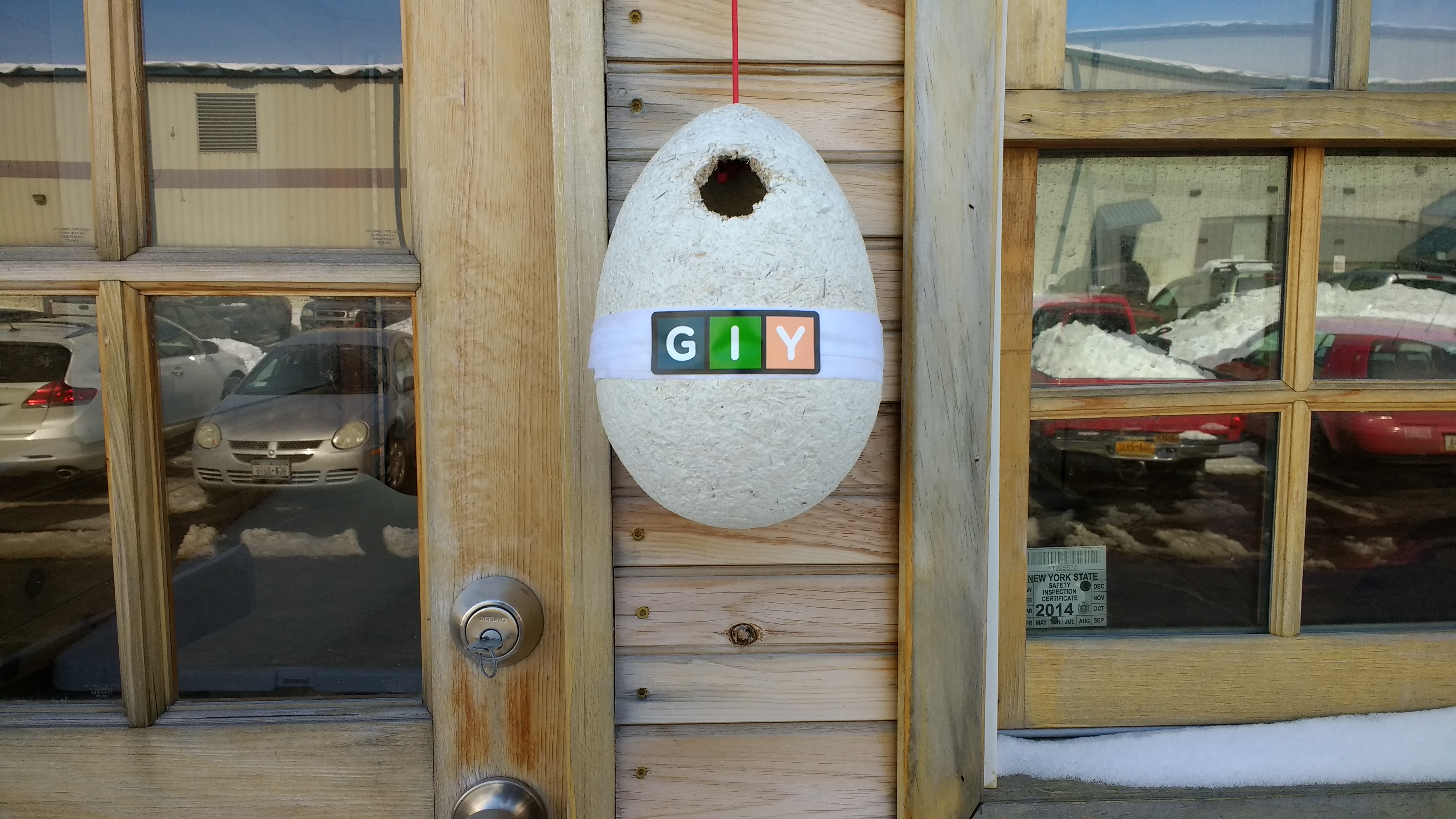 -Kyle Bucklin