by Jon Parry
Business Development Manager
Austin, Texas
I had the opportunity to spend an interesting three days at the Business and Institutional Manufacturers Association's (BIFMA) annual 360˚ Leadership Conference in Austin, Texas. The formal agenda focused on attracting and retaining a new generation of workers, specifically millennials. These are important issues for Ecovative, particularly as we grow (pun intended) to meet the needs of our expanding customer base with the addition of our new Myco Board products.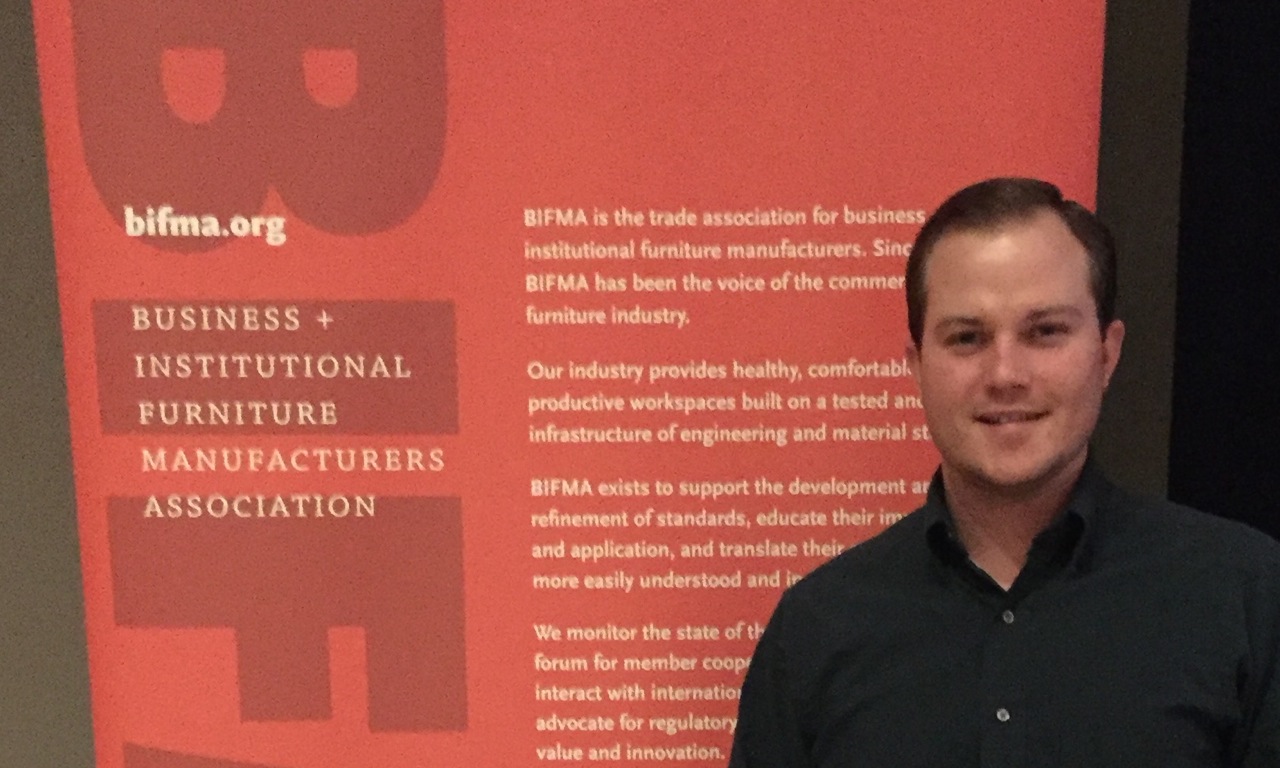 Keynote speaker Ben Casnocha, a Silicon Valley entrepreneur and author, spoke passionately about the need for millennials to find a job that can be transformational for themselves, the company, and the world saying: "Employees need a mission objective for their work." I certainly agree. Ecovative's mission to develop, promote, and produce sustainable and environmentally healthy products across multiple industries is embedded in our culture, and is a key attractor for our vibrant and talented workforce, which includes a lot of millennials!
As regular conference-goers know, there is the formal agenda, and then there are always other agendas at these events. For us, it has been helpful to learn more about BIFMA's work on refreshing its healthy office environment standards. BIFMA is a trade association and leading voice for the commercial furniture industry. Here is how they describe their work on standards:
Our industry's service to our customers – providing healthy, comfortable, and productive workspaces – rests on an infrastructure of engineering and materials standards. These standards, founded on centuries of craft and enhanced by ever-advancing science, embody the best of our knowledge on safety, ergonomics, and sustainability.

BIFMA sponsors the development and refining of standards, educates on their importance and application, and translates their necessary complexity into more easily understood and implemented formats. We promote sustainability throughout the life cycle of commercial furniture. We offer statistical and educational resources to our members and the public and reach out to regulators, consumers, and international partners to foster value and innovation.
Sustainability is a key topic for furniture manufacturers; often driven by internal leadership and customer demand.  However, the topic of new regulatory standards, chemical red lists, and necessary certifications can be daunting.
As an innovative company that is disrupting the status quo for sustainable materials, Ecovative welcomes this dialogue.  I had a busy few days talking with executives from a range of furniture manufacturers about our products, particularly Myco Board, which may be the solution for these companies as they seek to meet and exceed BIFMA and other industry standards.    
….And of course, also on the agenda for any such trip is having fun learning a bit about the host community, including the fun fact that the famous music venue Austin City Limits – site of a BIFMA reception – is in a LEED certified building.  Who knew?
All in all, a good three days in Texas.