This week we interviewed Tom Sippel. Tom has been working with our Grow-It-Yourself material for 4+ years. Check out Tom's website "S&S Studio" to see some of the beautiful and functional furniture he makes.
Q: What kind of art do you create?
A: My primary creative medium these days is in functional furniture design. Most of my work is in fulfilling commissions from customers and designers. All of my work combines form and function with an emphasis on function.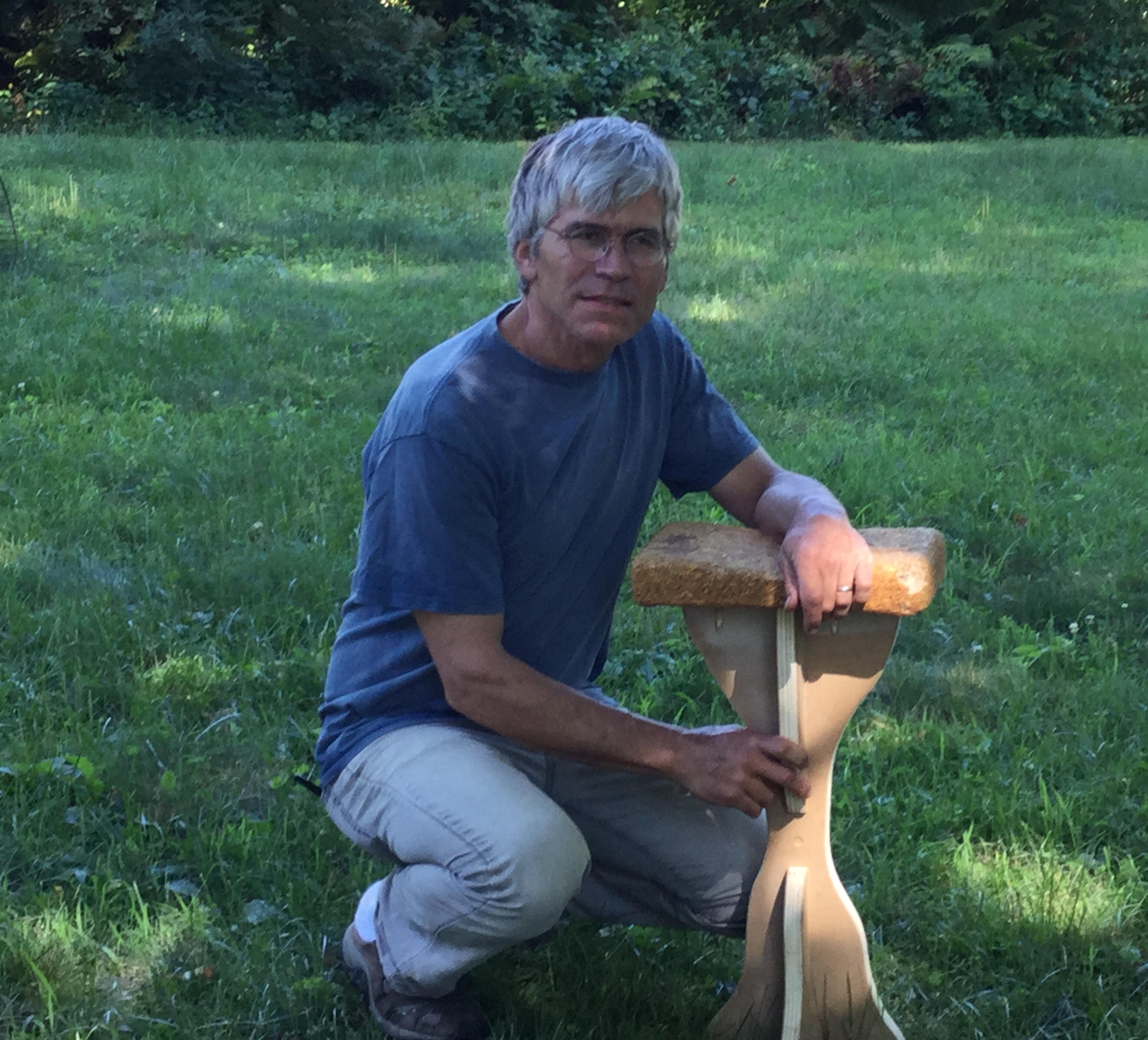 Q: How did you start working with mycelium?
A: About four years ago my daughter came home from elementary school with a hand made of the hemp mycelium material. She had casted it in a rubber glove at school. The next year she did a seventh grade research project about Ecovative Design which allowed us to visit the factory and to photograph and video the work at Ecovative. We went home with a bag of the living material and immediately began experimenting with the process of casting furniture.
Q: What do you like about working with mycelium?
A: I appreciate that the process is low tech and low impact on the environment. I also like that the process feels more like sculpture than machining of parts. The ability to work with both hard edge straight forms as well as organic shapes with equal ease is a plus.
Q: What is your goal as an artist?
A: As an artist I am always looking to find the perfect balance of form and function. The aesthetic of maintaining the hand of man in any design is also important. This defies the contemporary design taste that strives to have hand made items look machine produced.